Prom dresses 2021 trends here for you to get the right look and style for your big night. For prom is one of the occasions one never wants to miss out on and want to dress your best. It is the day to celebrate and also a memory to reminisce for a lifetime. You certainly deserve to look your absolute best after a long time of studying your life away.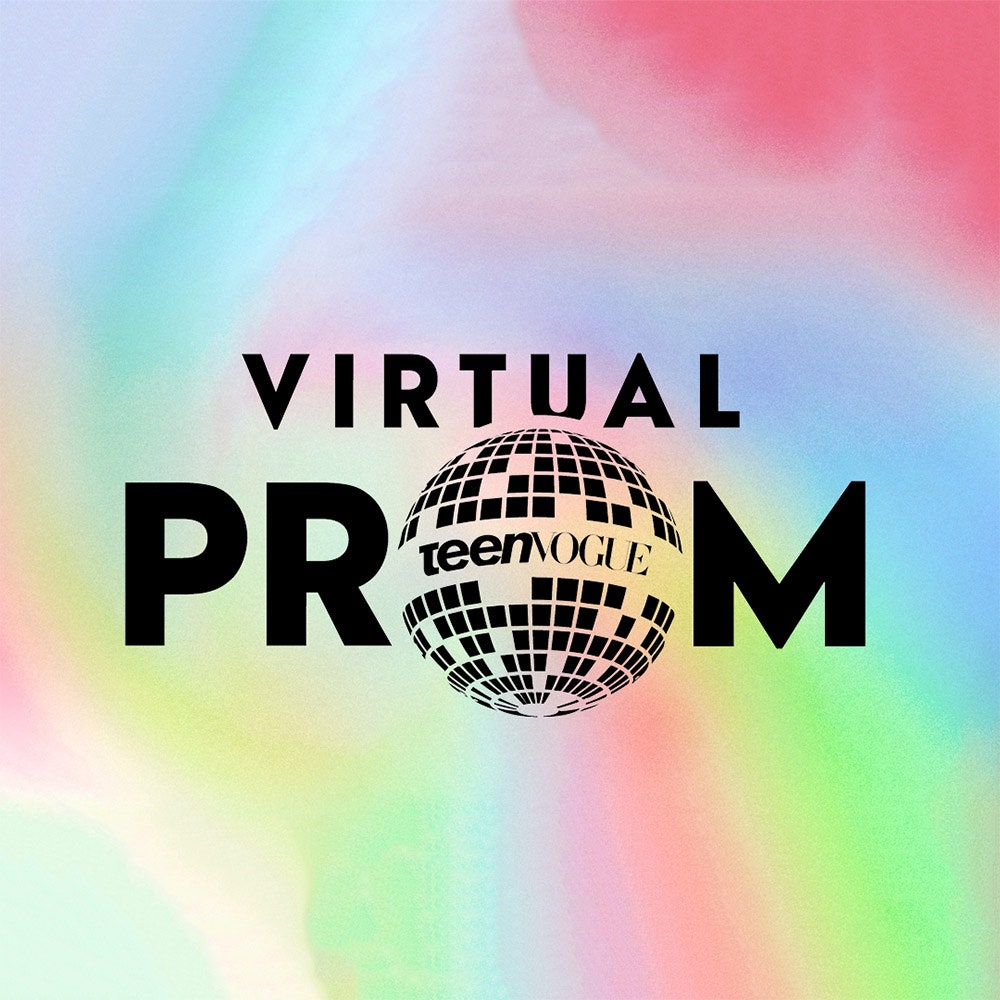 Prom dress has to be a reflection of your personality. If you love a classic look, show off your taste in a classic cut, color, and long dress. While, if you are a daring girl, you'll look gorgeous in a prom gown style featuring the trend of the year.
There is no question that 2020 is a different year, our life is changed, it is no the greatest year for anyone, so why not look ahead to the exciting times to come? Now it's the best time to be looking for spring prom dresses. Where to start looking? Start with the 2021 prom dresses trends.
The styles trends of prom dresses 2021 are ball gown and mermaid silhouette:
Ball gown prom dresses characterized by being that fairytale princess dress. It's the ideal choice for girls with curves. It disguises the hips and accentuate the overall figure with fitted waist and a voluminous skirt. It is a never out of style prom dress style. For those who want the princess look, you can never go wrong with a ball gown prom dress.
There are lots of ball gowns include pockets, which makes them perfect for toting your wallet and lipstick around without the need for a purse.
Look for a prom ball gown in a sweet pastel color if you want your prom dresses 2021 to evoke a charming look, you're guaranteed to be the belle of the ball! With some embellished prom ball gown, you will feel like a Disney princess about to go to the dance with a prince.
Mermaid prom dresses synonymous with glamour, elegance, and sensuality. it manages to highlight your best attributes while keeping it modest. Ideal for Women with hourglass and triangular-shaped figures.
You can find your mermaid prom dresses from a range of fabrics with embellishments and sequins. And mermaid prom dress with bare shoulder neckline is one of the big fashion trends loved by fashionistas.
And also, V shape neckline mermaid prom dresses consists of an elegant and a trendy alternative. It is characterized by being a deep neckline style with a daring silhouette. This type of dress helps to highlight the area of the clavicle, considered one of the sexiest and feminine regions of every woman. It is an ideal neckline for most girls.
The colors trends of prom dresses 2021 include black, red and blue:
Black, is introduced to the world on '20S by Coco Chanel as a fashion color. Now black is capable of providing elegance, sensuality, and sophistication. Black prom dresses are exceptional and timeless. It is easily stand out against other colors. It is a never wrong color if you can't decide your prom dresses color.
Red, is another perfect color option for prom dresses 2021, a series of red prom dresses 2021 from classic red to red with orange tones. It is the ideal shade for girls with a lot of attitude and confidence. To capture the prom look, go for glamours and elegant streamline silhouettes.
The color red comes in a variety of different shades, so even if bright red isn't for you, then you'll be able to find maybe a darker red that is more your type of color instead. This color looks especially good in slimmer dresses -It is a very luxurious color to wear that will compliment anyone- The shades of red that are scarlet and ruby would look especially good in satin.
Take inspiration from the Red-carpet events for hair and make-up and all you need to do is style it with the perfect accessory.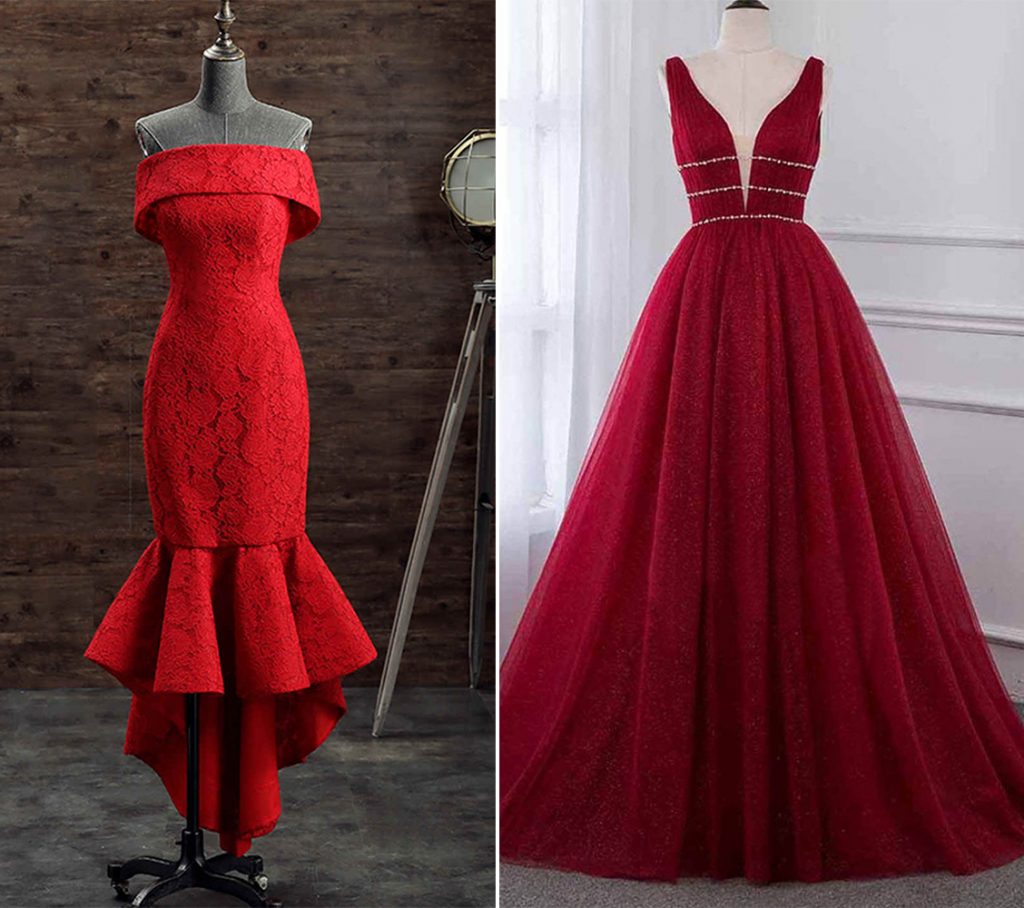 Blue, blue prom dresses are extremely popular each year, and this coming season is no exception. There is array of shades so you can find the perfect blue prom dress or blue homecoming dress for you.
Prom dresses with figure flattering A-line silhouettes, flowing chiffon skirts, and sweetheart necklines in pastel blues, sky blue, and light blue give off a sweet or dainty feel.
While darker navy-blue prom gowns with a deeper tint give off a sense of sophistication.
If you are looking for a chic and elegant gown, try a figure hugging fitted dress with a flowing train to give you a regal air, or a flattering mermaid style that will emphasize your curves.
Glitter Dresses Will Make You Stand Out in a Crowd
Glitter dresses not just popular on the runway, it's also going to be very popular for prom dresses 2021, it can be available on any style of prom dress, and you can control how much glitter you exactly want on your perfect dress for the prom.
Add Beaded embroidery details. Nothing is wrong with the plain ones, but having some embroidery touch ups in a fully beaded gown is on trend and will make you look stunning.
A prom dress with details of glitter has become ideal for girls who love the sophisticated. The use of sparkling elements brings a total touch of glamor to any gown.
Illustrious Illusion prom dresses are the must have one
Illusion designs let you show a little bit of skin but still give off a sophisticated and glamorous vibe.
The illusion comes through with delicate lace or beaded accents that bring some dazzle to the gown. These designs can be either body-conscious styles or fit-and-flare feels. Illusion gowns are both trendy and classic at the same time – a great goal for a prom dress.
Prom dresses 2021 following prom dresses 2021 trends are here to rock your prom. They will let you flaunt that Queen-vibe of yours with pride and utmost elegance. Get ready to have a lovely shopping experience with classic and voguish dresses petite to plus size that are available at the best prices from Happyprom now. Our prom dresses are in a full range of styles to flatter every girl, 50+ colors option, trending styles and unique custom design and made service with the best quality without breaking the bank.